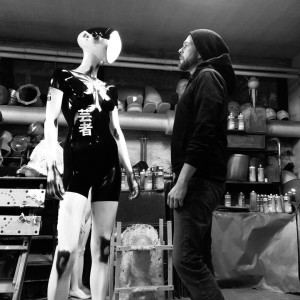 « U-Boys« , « C-Borgs » or « B-Boys » populate the world of Nanan, a visual artist from Lille fed on Japanese and urban culture.
His funny menagerie does not let himself be shut up in any box and plays happily with the codes of contemporary art.
An ode to Pop Culture, which recycles obsolete objects of everyday life, illuminating it in a different way.
—
« U-Boys« , « C-Borgs » ou « B-Boys » peuplent l'univers de Nanan, plasticien lillois nourri à la culture japonaise et urbaine.
Sa drôle de ménagerie ne se laisse enfermer dans aucune case et joue joyeusement avec les codes de l'art contemporain.
Une ode à la Pop Culture, qui recycle des objets désuets du quotidien, en l'éclairant autrement.
Lucie Tavernier, ISSI Stylemag Janvier 2018