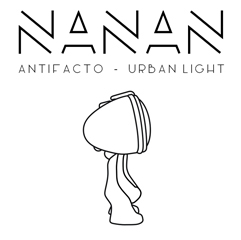 Nanan is a polyvalent artist focusing on Art Toy.
Combining sculpture and recycling, Nanan creates a host of characters with an irresistible personality.
These statues reflect the world's urban culture today.
Nanan (b. 1978) lives and works in Lille in the North of France where he developed his series of sculptures  since 2010.
He is represented by several art galleries in major european capitals.
—
Nanan est un artiste polyvalent se concentrant sur l'Art Toy.
Combinant sculptures et recyclage, Nanan crée une foule de
personnages à la personnalité irrésistible.
Ces statues reflètent la culture urbaine mondiale aujourd'hui.
Nanan (b. 1978) vit et travaille à Lille dans le Nord de la France où il développe sa série de sculptures  depuis 2010.
Il est représenté par plusieurs galeries d'art dans les plus grandes capitales européennes.